Free Pickup & Delivery
Free Pickup. Free Delivery.($50.00 minimum.)
We'll go right to your home or office
We'll go anywhere for your business. Well at least in St. Catharines, Thorold, Niagara Falls, Niagara-on-the-Lake, Lincoln and Grimsby. Yes, we are one of the only local dry cleaner to offer free pickup and delivery ($50.00 minimum). Even better, we'll give you a built-in discount if you become a regular customer.
And it gets even better. We'll set you up with your own eco-friendly garment bag and send you a bill so you don't even have to be at home or at the office for the pickup and delivery. Simply fill your bag with any amount of dry cleaning or laundry and we'll do the rest. What could be easier?
You'll enjoy dealing with our friendly, bondable drivers, who'll do everything they can to keep you completely satisfied with our quality service.
Thank you for your business!
Your Coats, Pants, Skirts & Suits Deserve the Best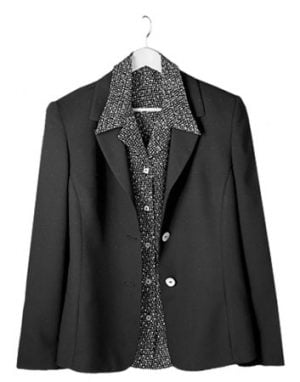 We all need to wear beautifully cleaned and pressed jackets, suits, pants or skirts to look our very best at work and out on the town.
Give those important garments the cleaning they deserve by bringing them in to Manor Cleaners.
We're experts at cleaning tricky items
Garments that can be a little tricky to be clean need to be trusted to your professionally trained and experienced dry cleaner at Manor Cleaners. Let us worry about spotting out those stains and cleaning and pressing them to their full potential.
We'll keep you looking great! Top clothing designers trust us to keep your garments looking fabulous season after season.
Men's & women's suit cleaning- When only the best will do
Our customers demand the best in men's and women's two-piece suit cleaning. You can count on Manor Cleaners to meet all your expectations.
Our cleaning process gently removes soil and conditions fabrics so colours stay bright, whites stay white and your finest suits look their very best.
Keep your Outerwear Clean, Warm & Dry
Don't let bad weather soak your outerwear
Bring your coats and other outwear to us for a good waterproofing treatment. It's well worth the extra money because it'll help repel water and stains from the very garments that protect you from our northern country's notoriously inclement weather. It's an investment that'll keep you warm, dry and stain-free for many months to come.
Give your coats, parkas & ski suits a little time out – with us
Your outer garments protect in uncertain weather, warm in the cold and are a dry haven in the rain. With all that hard work, it deserves the same time and attention you give your other clothes. Give your coat what it deserves with care at Manor Cleaners.
Wrap yourself up in a clean, comfy sweater
Nothing feels better on a cool day than being snuggled up in your favourite sweater. Only Manor Cleaners knows how to clean your favourite sweaters to perfection. And don't forget to clean them before summer storage to keep those nasty bugs from munching in the closet.
Warm, clean and furry
Your Manor Cleaners dry cleaner knows the importance of keeping your beautiful furs clean and ready to wear when temperatures plummet. Trust us to take good care of your investment in fur coats, stoles, hats and collars.
Keep Your Hats In Top Form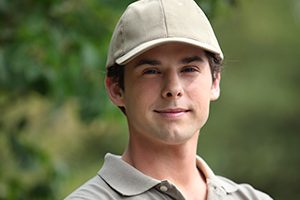 When it comes to cleaning your favourite hat, there's no one better than your Manor Cleaners dry cleaner. Hats are made to be worn, season in and season out, depending on the weather.
Trust us to clean and press your fedoras and western cowboy hats right here at Manor Cleaners.
Keep baseball and golf caps sporty clean
They play an important roll, keeping the sunshine out of your eyes and the rain off your head. But they tend to get dirty and sweaty fast. Extend the life of your baseball and golf caps by bringing them into Manor Cleaners for regular cleaning.
We'll give them a good scrub before they're washed and package them up nice and clean and ready for another day of fun.
Memories Tucked Safely Away!
Preserving the delicate features of a fine wedding or christening gown demands professional expertise
As your local expert dry cleaner, we begin with gentle cleaning, from top to bottom.
We check and repair loose thread and ornaments
We carefully pack it in its own decorative, archival-quality box
We offer protection from the effects of time itself.
Specialty Items Our Specialty: Tablecloth & Pillow Cleaning
Celebrate with clean tablecloths
Though they may be used only a few times a year, clean tablecloths are essential to a successful family gathering for those special occasions we all live for. Only Manor Cleaners knows how to spot out stains from the last celebration to ensure the next one goes off without a hitch. We're more than happy to clean your tablecloths with the care they deserve.
How about turning your old feather pillow into a new one?
Just like magic, we'll clean and sanitize your precious feather pillows and return them to you with a brand-new cover (ticking). They'll be just as clean and comfortable as the day you bought them, whether it was last year or a generation ago. We clean them right here in our modern fabricare facility – no outsourcing to Toronto like other dry cleaners do.
Draw More Than Casual Attention
Has your casual wardrobe lost is definition? Count on Manor Cleaners for the kind of crisp finish that's simply unattainable at home.
We follow rigid standards that demand full attention to every detail, from gentle cleaning to our signature professional finish. So relax, and bring your casual clothes to us.
Keep your suedes & leathers in mint shape
Suedes and leathers are a great investment in stylish clothing for work or play. But you need to keep them looking good.
Only Manor Cleaners has the expertise to clean and even restore suedes and leathers with the care they need and deserve.
You can count on looking sharp and stylish after trusting us to clean your most-precious garments – right here in Niagara.
Professionally Laundered & Pressed Shirts - Don't Try This At Home
Platinum Shirt Service
Even if you could get shirts looking this good at home, who has the time? For professional-quality shirt care, you need a pro.
Trust Manor Cleaners to do it right — from the amount of starch to your choice of packaging.
Your shirts will look and feel their best – as will you!
Hand-finished shirts
Your very best shirts need a hand finish to bring out the best in them.
Trust this detail-orientated, labour-intensive work to Manor Cleaners, who's carefully hired the best shirt pressers on the market to ensure you look great every day.
Your hand-finished shirts will be a step above the crowd. And you'll feel like a million bucks wearing them.
Go Green With A Convertible Dry Cleaning Bag
Reusable Go Green custom-printed convertible bags
Assure everyone you're thinking green, while giving you a versatile counter bag that converts into a garment bag for your dry cleaning order.
Made of rugged 210-denier fabric with self-locking closure and a clear plastic pocket for your invoices, this bag ensures no more garbage-producing poly wrap over your garments.
Available exclusively at Manor Cleaners.
Floormat Mat Rental Service
Your business image counts!
Let Manor Cleaners ensure your company has the best rented floor mats available at competitive prices and with superior pickup and delivery service.
Manor Cleaners is involved in the community, employs your friends and neighbours, and pays plenty of local taxes. Can your current rental company say the same?
Call for a quote today at 905-934-8484.
Meanwhile, click www.mountvillecanada.com to view our catalogue of mats.
Fire Retardant Application Service
Helping protect life & property
We are qualified to apply government-approved fire retardant to soft fabrics including window dressings, stage drapes and racing suits.
You'll receive an official certificate as proof the job has been done.
We immerse the fabric in fire retardant at our plant, or we can go on site to spray it on.
The choice is yours.
Fabric Dyeing
Your colour-faded garment
can look like new!
We can dye any fabric, including blends, using professional dyes. Natural fibers dye best, but we've had some great success on blends with a new line of dyes. We've lengthened the life of many faded garments by giving them a brand-new colour!
Ask about our dyeing service today!
Industrial Dry Cleaning & Laundry
We get your heavily soiled work clothes nice & clean!
Greasy shirts, pants, shop coats, coveralls and overalls, shop towels and rags come clean using our traditional dry cleaning methods. We even provide twice-weekly pickup and delivery to a number of industrial customers.
The only catch is, we won't rent: we'll only clean it if you own it.
A number of customers have already given up renting uniforms in favour of a service that charges only for what is soiled: no inventory maintenance or mandatory minimum charges.
Give us a call for a quote today!
The Best Tailoring in Town!
We do tailoring jobs both big & small!
From pant hemming and button replacement to major alterations, our internationally trained tailors do great work on your precious garments every time! On-site service is available at our main plant on Nihan Drive, St. Catharines, and at other Garden City Manor Cleaners locations including: Tremont Plaza (Expert Tailoring and Alterations); Pen Centre (Stitch It); downtown Port Dalhousie (Saint Anne's Tailoring); and King Street across from Corbloc (Fashion Alterations).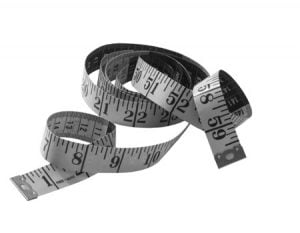 Hockey Equipment Cleaning
We're happy to take the stink right out of your hockey gear!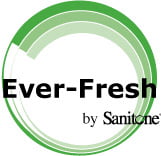 We use a combination of soap, water and Sanitone's EVER-FRESH odour neutralizer to remove bacteria, viruses and unpleasant smells in your hockey equipment and bag. No one can clean it like we do, and for only $40.00 plus HST.
Wash & Fold Family Laundry Service
Wash & fold: Leave it to us!
If you're too busy and tired to do laundry at the end of the day, bring it to Manor Cleaners at 23 Nihan Drive Unit 2 St. Catharines, and we'll wash and fold it for you, priced by the pound. Better yet, we'll even pick it up and deliver it to your home. All our drivers are bondable. What could be easier?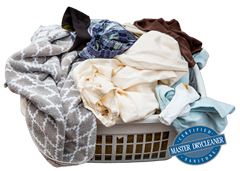 Smoke & Flood Damage: Let Us Restore Your Garments
Connect your insurance
or restoration company to the experts!
Unfortunately, fires and floods are part of life.
If you've experienced either or both, insist to your insurance or restoration company that Manor Cleaners restore your precious garments to their clean condition before the incident.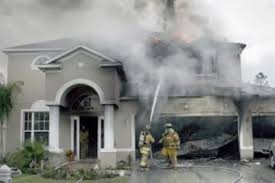 We have the soaps, deodorizers and specific cleaning and pressing methods to do the job right, every time.
We even have an ozone machine to pre-treat the toughest of jobs.
And we have 65 years of experience!
Bring The Big Jobs To Us: Drapery and Bedding Cleaning
We're experts at cleaning draperies and bedding
Even if you could fit them into your washer and your schedule, draperies and bedding will look better when you count on Manor Cleaners. Clean, fresh bedding
and draperies make a difference to you and your home. Trust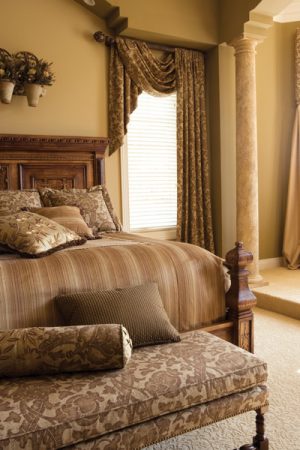 us for the quality you expect. Free pickup. Free delivery. Rehang extra for draperies.
We use the patented Adjust-A-Drape process to guarantee even hemlines.
Medical & Dental Office Laundry -- Free Pickup & Delivery
Free Pickup & Delivery!
Twice-weekly free, contactless pickup and delivery of your office laundry such as scrubs, lab coats, sheets and towels. Your items are returned cleaned and disinfected! (Our methods kill COVID-19 and all other viruses and bacteria). Our best deal is wash and fold by the pound; individual pressing on hangers is also available. Call for a quote today: (905) 934-8484 or email manorvp@manorcleaners.com